*Akaroa-Christchurch-The Bays- Private Tour Special with Extras - private tour 1-5 people - full day.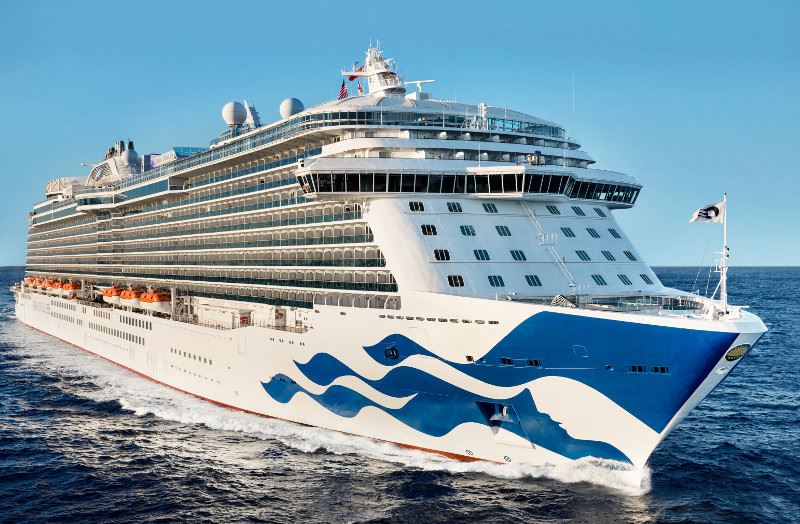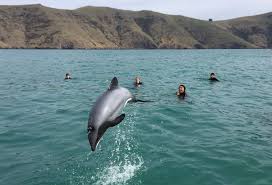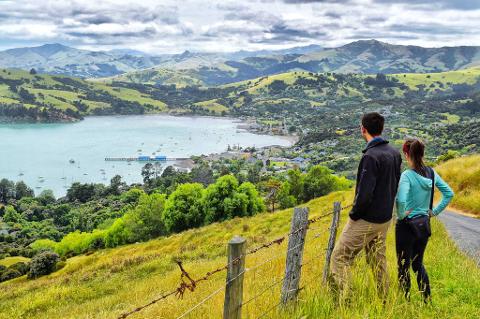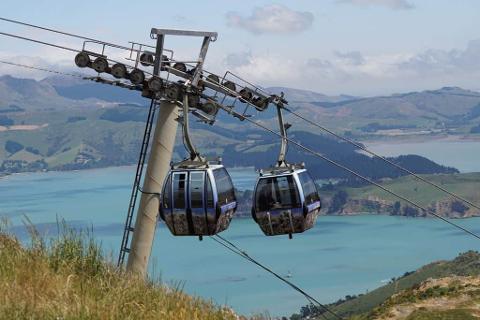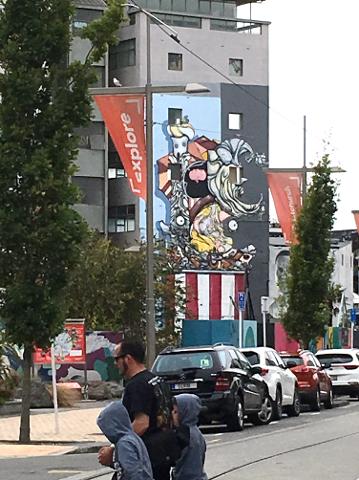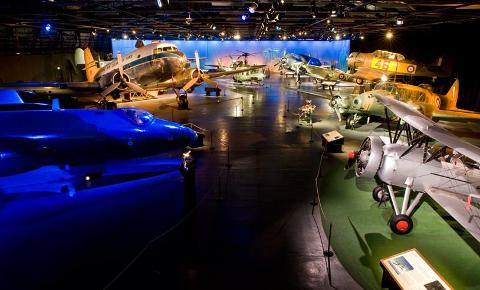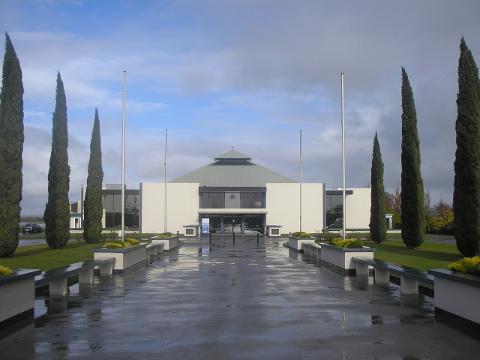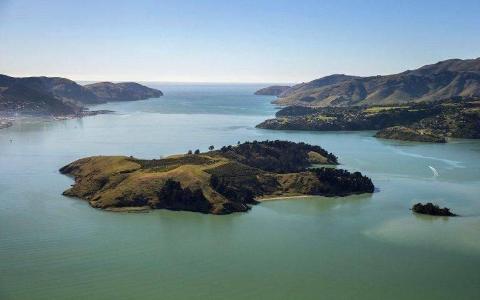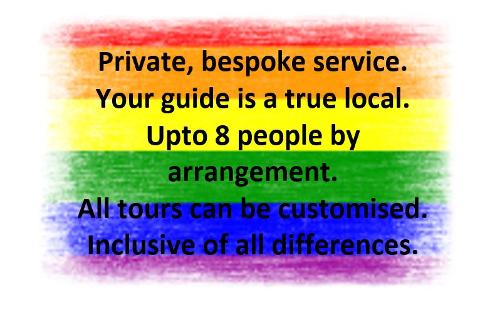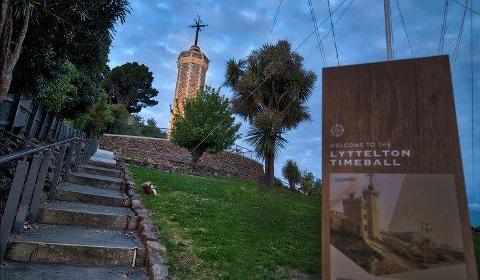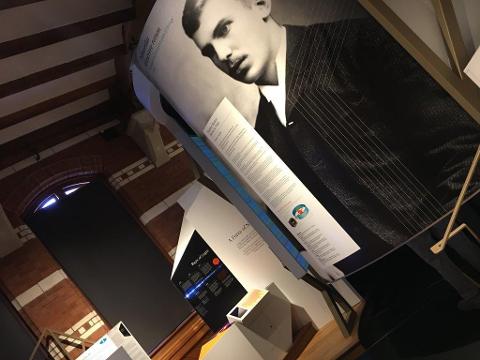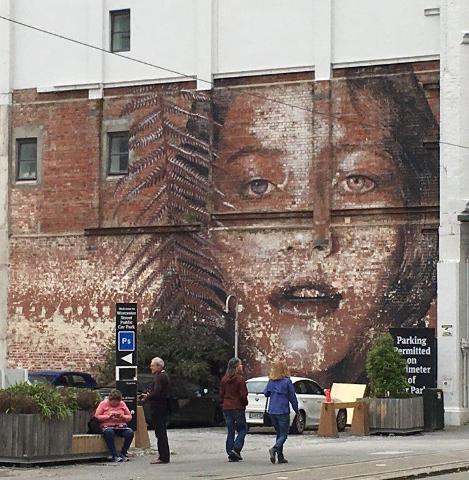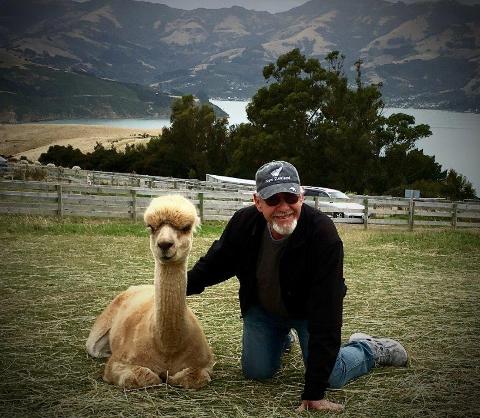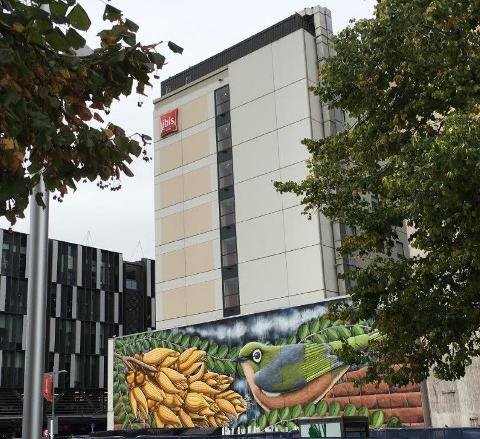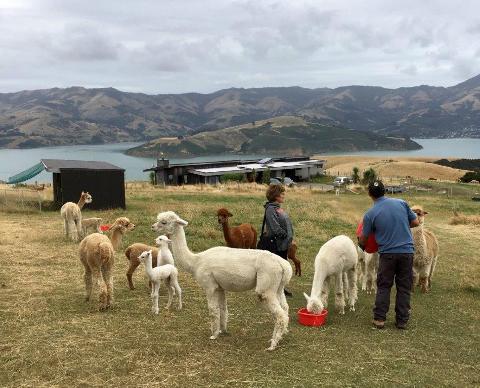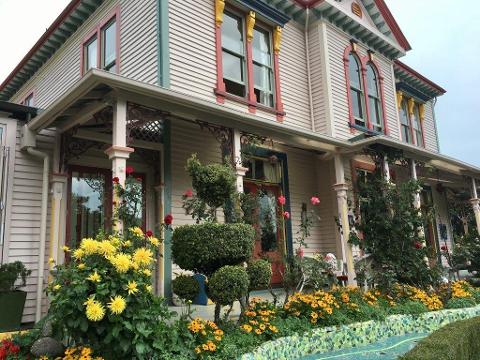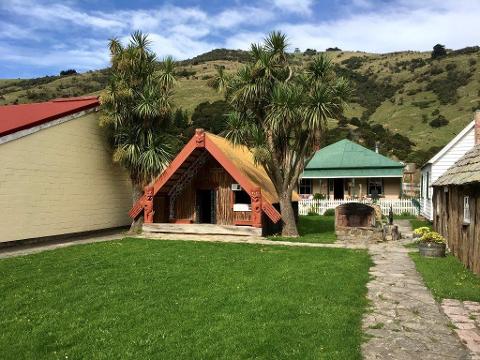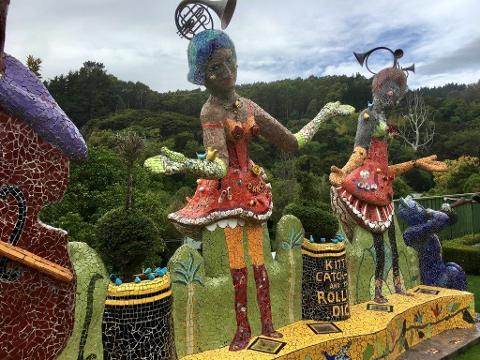 Duration: 8 Hours (approx.)
Product code: AkaCru1-5
Akaroa - Christchurch - The Bays - Private Tour Special with optional (recommended) extras.
Collected from your ship .....toured to the max and returned in time for dinner onboard....see rolling volcanic hills, rich farmland, lakes, sheep and diary farming, stunning Bays, quaint 'Little River'township and the Silo Motels, Lyttelton, seaside Sumner and soon to be the most modern and safest city in the world....see into the heart of Christchurch...all in this one full day comprehensive tour with a LOCAL.

Up to 5 people in comfort

Escorted tour by an experienced local




Complimentary light refreshments




Returned to the port in time for sailing.
Optional Extras as selected: We can make time for any ONE of the following
Add - Port Hills Gondola ride – amazing!
Add - The RNZ Air force Museum
Add - The International Antarctic Centre
Add - The Botanical Gardens
Add - The famous 1 hour Shamarra Alpacas Farm Tour.
Add - Historic Tram tour
Add - Punting on the River Avon
About the:
Port Hills Gondola ride – amazing!
The Gondola offers a unique Christchurch sightseeing experience that you'll never forget. Soar suspended above the valleys as the birds fly beneath your cable car. Enjoy breathtaking views of the Christchurch cityscape, over the Canterbury Plains out to the mighty Southern Alps and the dramatic hills of Banks Peninsula. Treat yourself and visit one of Christchurch's best attractions today!
You may know it as a cable car, others refer to it as a Gondola. But whatever you call it, this trip is one of the must-do sightseeing attractions in Christchurch, and you will never forget your Gondola experience! At the summit, experience the Time Tunnel ride, a dramatic reconstruction of the history of the region. Revive your spirits with a snack at the Red Rock Café, and browse what is on offer at the Shop at the Top.
The RNZ Air force Museum
OVERVIEW
The Air Force Museum of New Zealand is the national museum for the Royal New Zealand Air Force (RNZAF) and New Zealand military aviation, and stands on the site of the former air base at Wigram, Christchurch.
BRIEF HISTORY
The Air Force Museum of New Zealand had its origins in the RNZAF Historical Centre, established at RNZAF Base Wigram in 1976. This was a small-scale, part-time venture, until 1981 when a formal Air Force Order established the RNZAF Museum as an official Air Force unit, staffed by uniformed Air Force personnel.
The Museum initially occupied part of 'No. 7' Hangar (since demolished) for all of its activities, including displays, but by 1982, it became apparent that new purpose-built premises would be required. A major fundraising campaign began and many organisations and individuals contributed significantly to the establishment of the facility we have today.
The new building was attached to the existing 'No. 1' Hangar (now the Aircraft Hall) on Harvard Avenue, and was officially opened on 1 April 1987 as part of the celebrations for the 50th anniversary of the RNZAF. The Museum continued to occupy No. 7 Hangar for its technical and restoration work until moving into 'No. 2' Hangar in 1994, just before RNZAF Base Wigram closed in 1995.
The first major revamp of the Museum's galleries occurred in 2008, when the traditional 'History Gallery' was completely redesigned and the present Horizon to Horizon gallery opened. Another landmark change occurred in 2009, when the Museum Trust Board introduced free admission. This decision was made in recognition of the Museum's national significance, and a desire to make the RNZAF story as accessible as possible.
In January 2013 the Museum Trust Board's new $16 million, 6,500m² extension was completed, the first major building project since the Museum's opening. As well as housing the technical and exhibitions teams and Reserve Collection, the space currently known as the Thérèse Angelo Wing will ultimately serve as a brand new display hall. Conference and events operations will continue until approximately 2019 when a new convention centre is expected to open in Christchurch.
Today, the Museum is situated on 37 hectares of land and is accommodated in six buildings onsite with a total of approximately 5,000m2 of display area and 14,000m2 of storage and workshop space. It is a world class cultural institution, employing a team of over 30 professional staff, and attracting around 150,000 visitors per year.
The International Antarctic Centre

Located next to Christchurch International Airport, and open every day of the year, the International Antarctic Centre has a huge range of experiences guaranteed to entertain the whole family.

Be chilled in our incredible Antarctic storm room. Be thrilled on an all-terrain vehicle tour. Make friends with penguins and huskies. Learn about the first expeditions, modern day life on Scott Base and the future of humanity on the ice. Be amazed through the big screen ice tour and astonished within the immersive 4D theatre.
In just a few hours here the icy continent will create memories to last a lifetime. It's cold. It's cool. It's waiting to be discovered by you.
The Botanical Gardens
A visit to Christchurch is not complete until you visit the historic Botanic Gardens. Climb aboard one of our all-weather electric vehicles and tour in comfort. The Christchurch Botanic Gardens Tour is an affordable activity for nature enthusiasts of all ages, allowing you to view some of the best examples of native and exotic flora in New Zealand.
Explore one of the world's most historic Botanic Gardens. Our tour guides really know their stuff and can answer all sorts of questions. Which trees are best for making bows and arrows? Can corks be made from trees? Do bananas grow in Christchurch?
Leaves entwine and flowers flourish in the steamy tropical heat of the conservatories. Compare the sub-Antarctic daisies, tough enough to survive wind and sleet. Appreciate the outdoor circular Rose Garden containing 150 different varieties. Crush a leaf and smell each herb in the Fragrance Garden. See New Zealand's only World Peace Bell.
The famous 1 hour Shamarra Alpacas Farm Tour.
Your tour starts with a brief introduction to alpacas and their unique and quirky habits. You will be coming into close contact with your new found friends so we will also give a quick safety briefing with an alpaca in the barn.

An award winning alpaca fleece is on display and you get to feel the incredible Kashmir like softness of superfine alpaca whilst learning about their amazing qualities.

We will then walk you through our alpaca herd where you can enjoy interacting with these gentle animals while they graze contentedly in their natural habitat.

Feed the mothers with their young by their side. This provides some amazing close up alpaca contact and great photos.

Take advantage of the views across Akaroa harbour which are absolutely stunning and provide endless photo opportunities for lasting memories of your visit to our farm.
Historic Tram tour
The Christchurch Trams offer a unique experience combining history and sightseeing.
Enjoy a journey in style through the changing face of Christchurch's city centre on board our beautifully restored heritage Trams, one of Christchurch's leading attractions,
Our friendly and knowledgeable drivers will inform you about the city, its landmarks and local sights. Your day-long ticket allows you to get on and off the Tram as often as you please!
The journey takes you to the appropriate stops for Punting on the Avon, the Christchurch Botanic Gardens Tour and the Gondola Shuttle bus.
Cathedral Junction, the Avon River, Gothic-style Arts Centre, the Canterbury Museum and New Regent Street are just some of sights to be seen from the comfort of your Tram, or accessed from the 17 stops en route.
Punting on the River Avon
An iconic Christchurch activity not to be missed. Admire the beautiful Christchurch Botanic Gardens or the changing face of the city centre as you are expertly guided gently along the Avon River from one of our two sites on our Edwardian-style Punting tours.
Our Punting tours are set aboard handcrafted flat-bottomed boats, poled along by your Punter from the platformed till at the rear end of the boat. An ideal group or family activity, Punting on the Avon is an eco-friendly way to relax and enjoy Christchurch from a different perspective.
The tour in detail:
Akaroa is approx. 80 Km from Christchurch
Wharf Meet time: 08:30 or as arranged with CTTT
Back to ship: Approx. 16:30 hrs
(These times vary depending on your cruise's arrival and departure time. CTTT guarantees to have
you back to your ship by Final Tender Time)
This is a very bespoke, personal tour conducted in air-conditioned comfort with a great
public address system if anyone is a little hard of hearing ;-0)
We have plenty of time and lots to see and do. If while researching your holiday there
is anything you want to see...please tell us. Brent will make it happen, unlike
a bus trip where you go where the driver says.
Our tour INTO Christchurch will take about 2.5 hours from Akaroa. We'll check out some
of the beautiful Bays around Banks Peninsula, explore this volcanic beauty…sheep,
cattle and deer abound. We'll stop in Little River and visit the quaint little
'locals' handicraft shop at the old Railway Station. You'll also see the old
manual 'Party Line' telephone exchange of the day. Fascinating. Oh yes…you will
also see the 'Silo Motels' and maybe buy some renowned local Manuka Honey!
Continuing we'll drive around the Bays then drop into the historic Port of
Lyttelton, like Christchurch, undergoing a major rebuild. The Port is a
hive of activity and, again if time permits well make a stop at the
historic Timeball Station. Depending on time again, we will head out to seaside Sumner, take in
'Brigadoon' and a viewing spot only I take people. A-maze-ing!!
If time is a little short because of all the photo stops we'll simply leave Lyttelton and
drive through the longest road tunnel in NZ to explore the NZ$50 billion City
we know and love as Christchurch…The Garden City.
The return to Akaroa is a little quicker, about 1.5 hours and is via lush countryside and
past Lake Ellesmere and Lake Forsyth. We must have you back to your ship on
time The last spot we will call at is my special vantage point called "Brent's
Spot". Here you'll see the Peninsula, Akaroa and your ship for the last
time before I take you back to your ship. No bus will take you there…but I will
:-)
In Christchurch – it will be my pleasure to show you our beautiful city in my
downtown tour. Featuring some of the old and a lot of the new $50 billion
rebuild buildings, buildings that will make Christchurch the most modern and
safest city in the world once finished. Highlighting stunning street art, the
Catholic and Anglican Cathedrals, the Cardboard Transitional Cathedral, Arts
Centre, Art Gallery, Christs College, "185 Chairs" and the $1 million Margaret
Mahy Playground – the largest playground in NZ, adored and envied by young and
old from all over the world.
We'll enjoy lunch at one of the many international class cafes and restaurants on the banks
of The Avon River at a brand-new development called 'The Terraces'. (Own cost)
and maybe visit to the even newer Riverside Market and make time for ONE of
those 'EXTRA ADD-ONS' mentioned above.
Before you arrive, I will forward a map of our meeting place on the Wharf - This is close to where
you will disembark your tender.
You start as clients and lave as friends. My motto is "every moment a great
memory" and my Google and Trip Advisor reviews vouch for this. We'll have
a ball!!
- Credit card and booking fee applied at time of booking
About Christchurch Taxi Tours
A small husband and wife business with nearly 20 years experience, we simply love this part of the world. Let us share it with you…save the hassle and stress of driving, organising and sightseeing. Book NOW!!